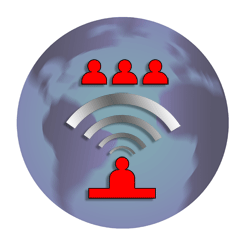 In short, webcasting is television broadcasting to the world wide web and in this case from our studio. We can make it look like you are broadcasting from just about any place you can imagine. It can be a network news set, an executive office, medical facility, cozy living room or a window overlooking your favorite city. We can customize the virtual set to be branded with your "look" including your logo and your colors. We place you in the ideal setting to promote you and your message so you project quality, success and integrity.

Virtual Town Hall Meetings
New-Product Launches
Managing Project Teams
Virtual Learning
Entertainment
The Webcast Studio Facility

A quality production studio is more than just a big room. Our studio is designed to:
Acoustics and sound control
Lighting
20×30 Green Screen
Experienced staff
Multiple Cameras/live switching
Control Room
Dressing Room for wardrobe, makeup etc.
Lobby/Lounge
Virtual Studio Technology
This is where the fun hits the fan! We use a system called TriCaster. It is a state of the art video switcher on steroids. All its functions can all be done live in real time and spit out to the internet and/or recorded at the same time.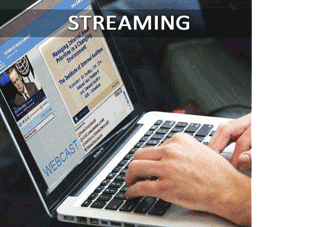 Why Stream? Simple: time is money. There is only one you. If your business model requires you to present content to multiple people or groups in multiple locations . . . well, do the math. With our virtual technology they can simply log on with any device anywhere and participate.